25 de Noviembre de 2016, a las 12:30 Aula Q1 (Módulo de Química)
DEVELOPING RESOURCES FOR GENOMICS
IN FOREST TREE SPECIES
Dr. Nathaniel Street
Associate Professor, Dpt. of Plant Physiology, Umeå Plant Science Centre, Umeå University, Suecia.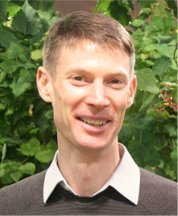 28 de Octubre de  2016, a las 12:00 Aula B1 (Módulo de Biológicas)
SEEDING, SPREADING AND PRION-LIKE MECHANISMS IN NEURODEGENERATIVE DISEASES
Dra. Inés Moreno-González
Assistant Professor of Neurology, Mitchell Center for Alzheimer's Disease and Related Brain Disorders Dept. of Neurology, McGorvern Medical School Houston, Texas, USA.